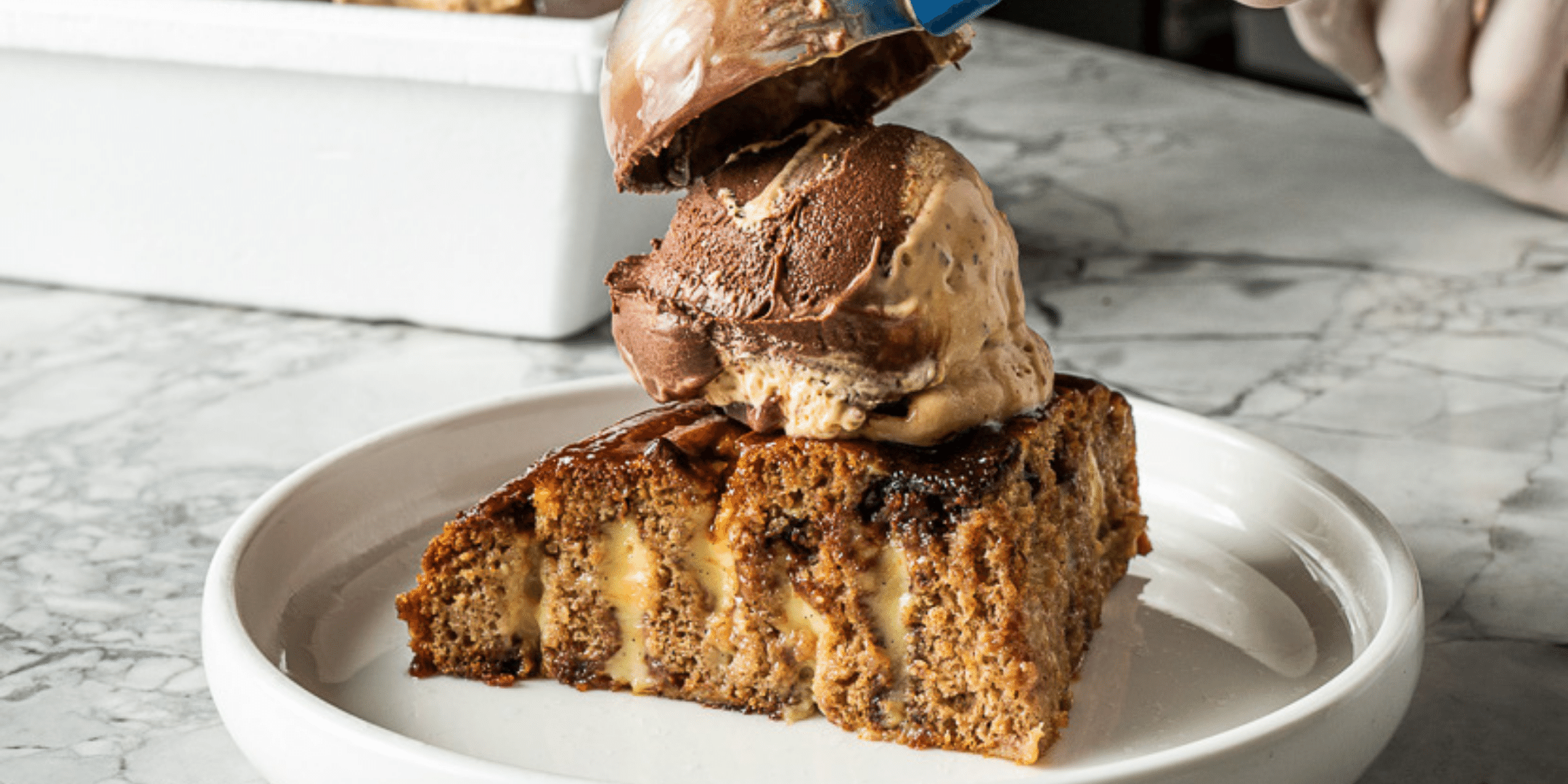 Sticky Snail & Triple Choc Hot Tub Combo
THE EASTER LONG WEEKEND IS NEAR, AND MESSINA HAS MADE A FIRST CLASS EASTER SNACK PACK TO FEED YOUR WHOLE FAMILY.
Offering the best of both worlds, this year's Easter set serves up to 6 people...including a bake at home HOT CROSS BUN STICKY SNAIL and 1L TRIPLE CHOC GELATO HOT TUB. The spiced sticky hot cross bun dough is laced with choc chips, vanilla custard and topped with a cinnamon malt caramel (no raisins in sight).
Before eating, you'll have to bake it for 20-25 mins... but that's all the work that needs to be done. Designed to be eaten with the custom Easter Hot Tub, each layer is made exclusively with Messina house-made chocolate, using Ecuadorian cocoa. Layered with milk chocolate gelato, toasted white chocolate mousse, topped with Ecuadorian dark chocolate crack.
HOW TO PURCHASE THE EASTER SET
Pre-order HERE
Choose your pick up day and time over 3 days, from Thursday 1st - Sunday 4th April
Pick up your goods!
PRICE: $65
Please make sure you collect your order during the 'pick up' dates. If you don't pick it up, the store manager will try and contact you a maximum 3x times, and then we may regift it (or eat it) if we still don't hear from you. Due to limited amount of storage space in stores, we are unable to keep products for too long.