Food & Drink
Messina Lamington Sticky Snails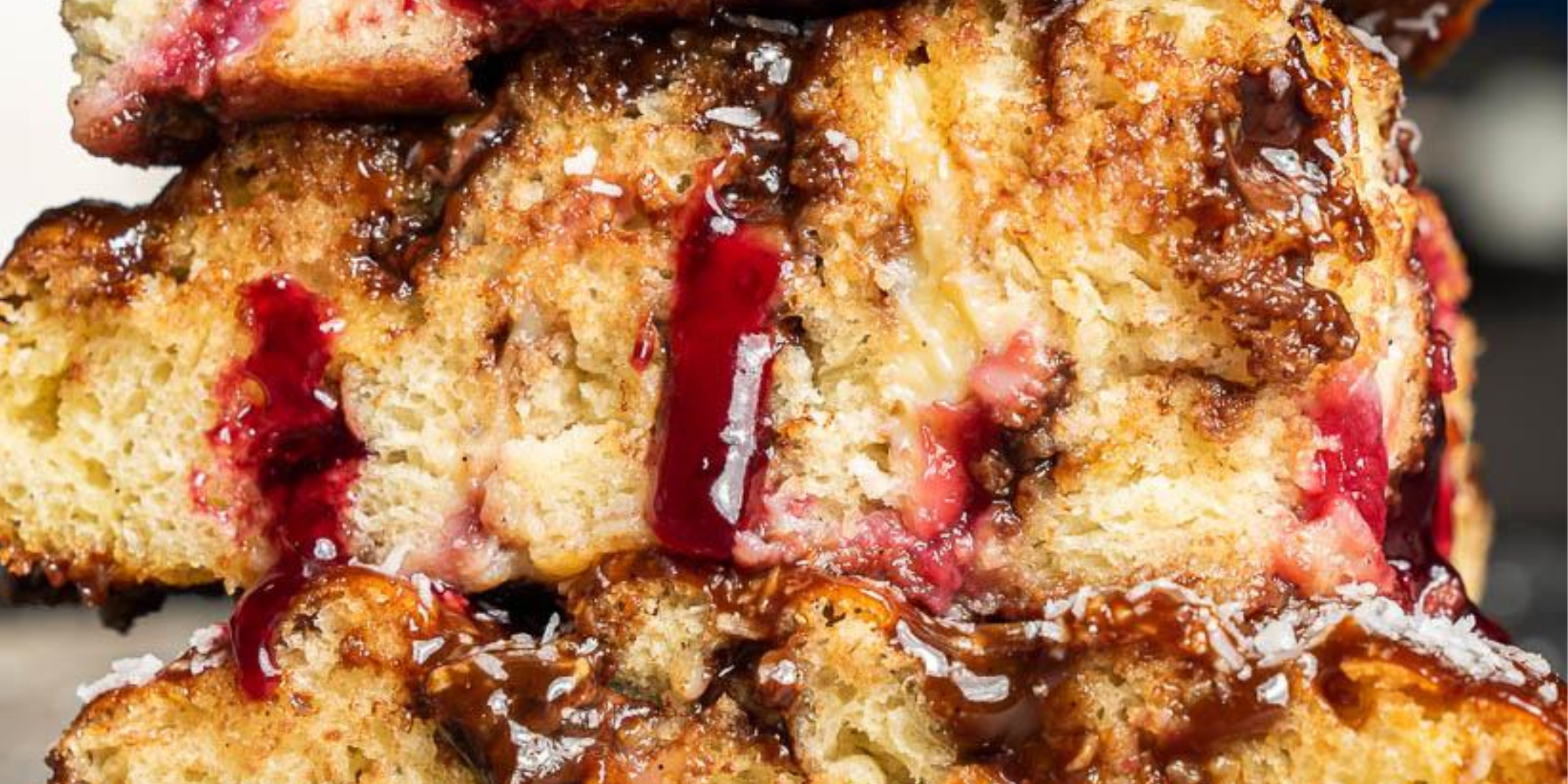 Order Monday!
We know Messina R&D has been pretty loose of late, which has resulted in some insanely good deserts. The chefs have been working round the clock to come up with domestically foolproof bake-at-home desserts, meal kits and hot tubs.
But the Lamington Sticky Snail is almost here and we think it's our best yet. Inspired by original Snail , but better, the Lamington is the love child of two iconic patisserie hauls. Super sticky brioche is stuffed with vanilla custard, choc chips, raspberry jam and chocolate caramel, sprinkled with desiccated coconut.
Stock up on Monday 17th of August, or you'll regret it!
HOW TO GET A LAMINGTON SNAIL:
1. Pre-order your Lamington Snails at 10am on 17th August
2. Choose your pick up day and time over 3 days, from Friday 21st - Sunday 23rd August
3. Add your gelato and take advantage of our take home tub bundle packs
4. Come 21st - 23rd August, waltz into your preferred Messina and pick up your snail
The Bundles:
- Lamington Snail on it's own - $20
- Lamington Snail + 500ml tub - $28
- Lamington Snail + 1ltr tub - $36
- Lamington Snail + 1.5ltr tub - $39
COOKING INSTRUCTIONS
Refrigerate until ready to bake. Serves 4-6
1. Pre-heat oven to $160/340F
2. Place baking paper on bottom of tray and the snail confoil on top, bake for 20-25 minutes
3. Remove from oven and serve with your choice of Messina gelato