Iced Vovo Bavarian by Gelato Messina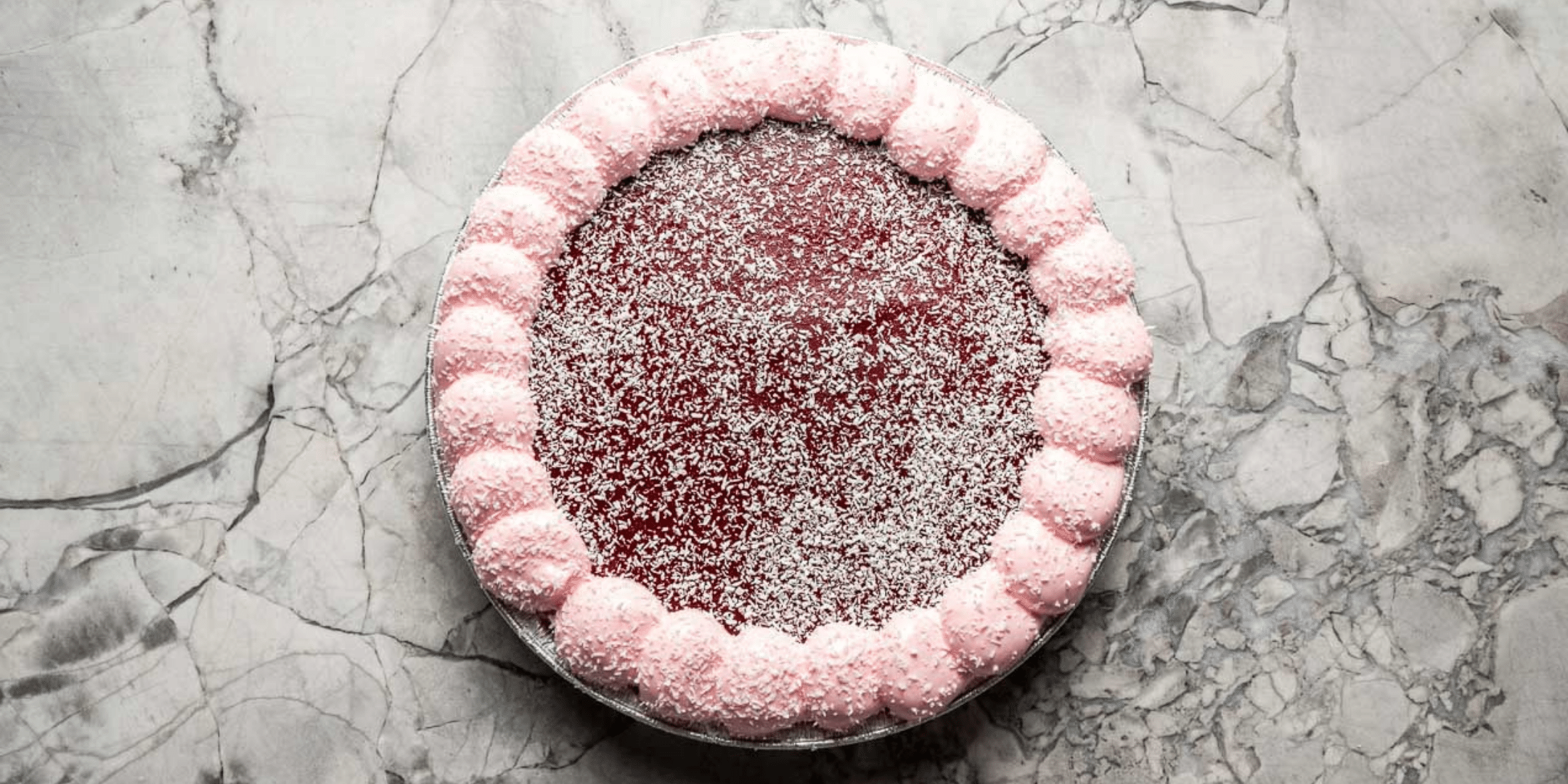 Dust Off Your Best Picnic Rug, Vovo Bavarian is on Sale Monday!
Next week's release is gelato on the go. Designed for Spring picnics and new found freedoms, LGA travels and moonlit walks along the beach. How? Science! That's how! Direct from the freezer to your cooler bag, you've got a solid few hours before you tuck into the ultimate picnic pie. Eat it frozen (gelato cake), eat it a bit frozen (semifreddo) or eat it defrosted as a mousse cake.

With layers of coconut biscuit base, coconut bavarois*, raspberry bavarois* and raspberry gel, topped with raspberry marshmallow and desiccated coconut. It's decadent and rich, not to mention easy on the eyes.
*fancy mousse
How To Get Your Bav
- Order your Kit Monday 20th September,
- Choose your pick up day and time between 24th - 26th September.
- Pick up your Bav and leave straight after collecting. We recommend bringing a cooler bag and ice pack if you won't see a fridge for 1+ hours.
Allergens: gluten, dairy, egg, gluten, nuts

SERVES: 6 - 8

PRICE: $38