Dining & Takeaway
Christmas Is Coming Early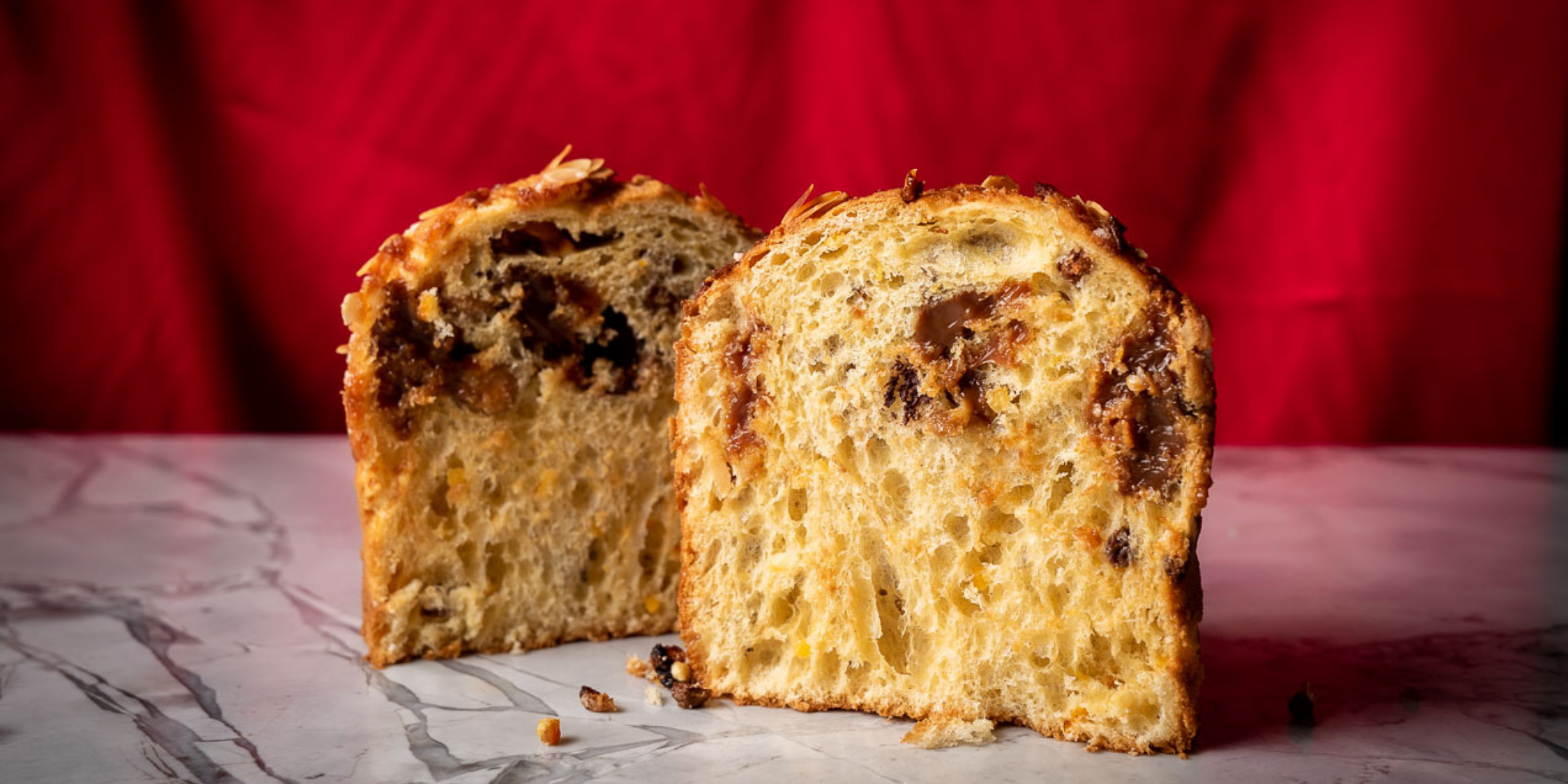 At Gelato Messina
Finally there's something to look forward to in 2020. Christmas has not been cancelled, and to celebrate our chefs have been working real hard to bring you a gelato rocky road trifle. It's extra decadent and rich, lulling you into an even more euphoric food coma. It also serves 20-30, depending on your state of mind and state restrictions, but the less people you're allowed in your house, the more you can demolish.
WHAT'S IN THE MEGA PACK?
The year Messina has collaborated with Sonoma bakery on a limited edition Dulce de leche Sourdough Panettone. The labour of love took Sonoma's executive pastry chef Alejandro Luna and his team many sleepless nights to develop. Each of the spiced brioche is stuffed with Messina house made dulce de leche, Messina Chocolate and classic Italian dried fruits, nuts and spices - taking over 36 hours to make. You will get one of these 750g bad boys in your pack, 1L of Messina brandy custard and a branded cooler bag to take home.
THIS YEAR'S LAYERED FLAVOURS:
Cherry flummery
Rocky road crunch
Coconut chiboust (a light coconut cream)
Chocolate mud cake
Milk chocolate gelato
Topped with caramelised peanuts and glase cherries
EACH PACK INCLUDES:
1 x Rocky Road Gelato Christmas Coma, in a Messina branded glass bowl (serves 20-30)
1 x 750g Sonoma x Messina Dulce De LEche Sourdough Panettone (store in cool dry place)
1 x 1L Messina brandy custard, in a branded glass bottle
1 x Messina branded cooler bag
PRICE: $200
TRIFLE SERVES: 20-30 (depending on how much you eat!)
Messina Christmas Comas are always very popular - for your best chance of getting your hands on one make sure you sign up to VIP Presale List. You will then be emailed the link to buy 24 hours before general release.