Food & Drink
A Rundown of All the Food You Can Eat at Tramsheds

REVIEW BY CONCRETE PLAYGROUND
It's here. It's finally here. After many, many announcements and much anticipation, today at 12.30pm Tramsheds Harold Park opens its doors to the public. And can we tell you, it looks epic.

The massive revamp of the heritage-listed Rozelle Tram Depot now features a European-inspired market hall lined with bespoke retailers, from butchers and bakers to fried chicken and fresh pasta makers. Basically, it's enough to make your eyes weep with sweet, sweet happiness tears (and maybe some of anxious indecision). Each of the retailers — which include some of Sydney's biggest food names, as well as some newbies — have created a stunning space to serve their nosh, with most offering takeaway as well as produce to take home and cook. There's a supermarket, a nail salon and a gym, but the food is where it's at. It'll be open seven days a week for brekkie, lunch and dinner, so there's ample opportunity for gorging.

We got a sneak peek at the site ahead of its opening today, September 22. So here's a rundown of all the things you should eat and drink. Go.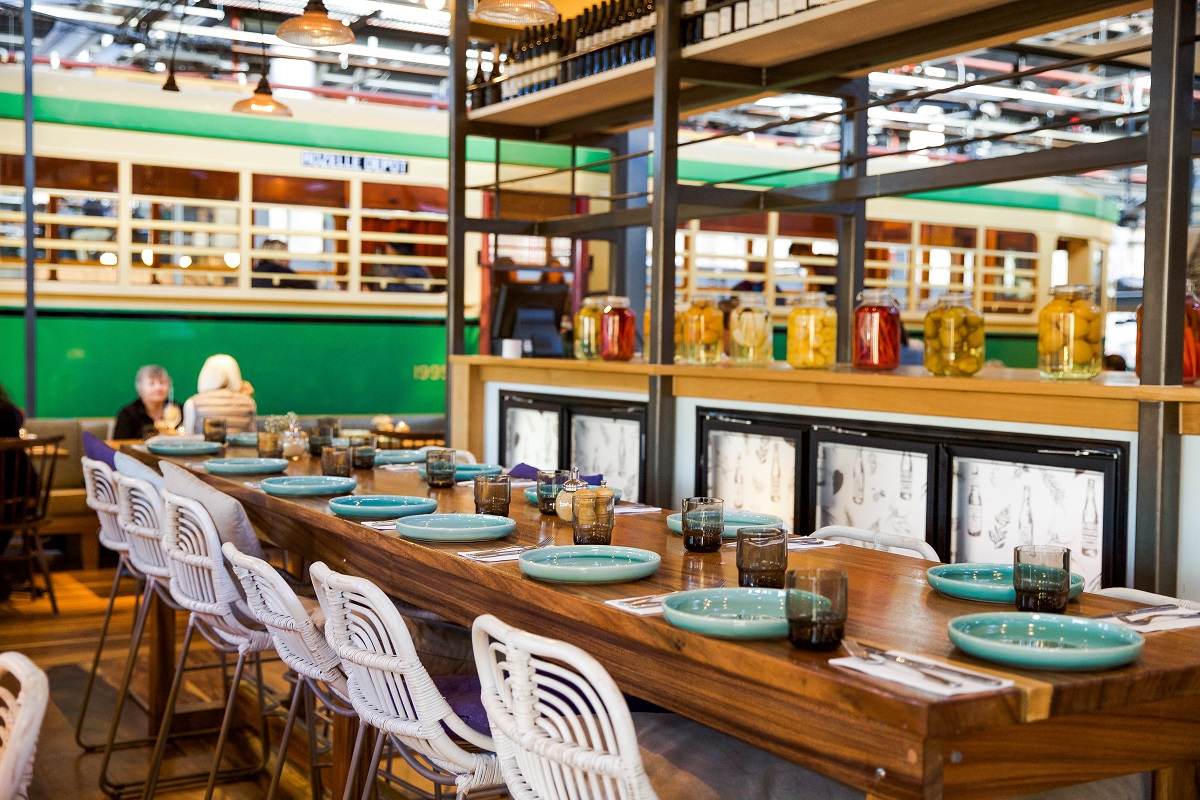 BUTCHER AND THE FARMER
Quasi celebrity chef Jared Ingersoll (ex-Danks Street Depot) is behind this one, and considering his last few ventures — helming the kitchen at Hunter & Barrel and Barrel and Beast pop-up — were focused on meat, it seems like a natural progression for him to open a butcher. Although this isn't your ordinary butcher. You can head in to pick up some top-quality cuts of meat, but it's also a huge all-day 300-seat restaurant. When they open today, they'll be serving up whole animals roasted over coal as well as an impressive charcuterie and pickle selection. They also have a private dining option which is inside a motherflipping tram.
Open for
: breakfast, lunch and dinner.
What to eat: hot-smoked lamb 'ham' with mint, peas and sugar snaps.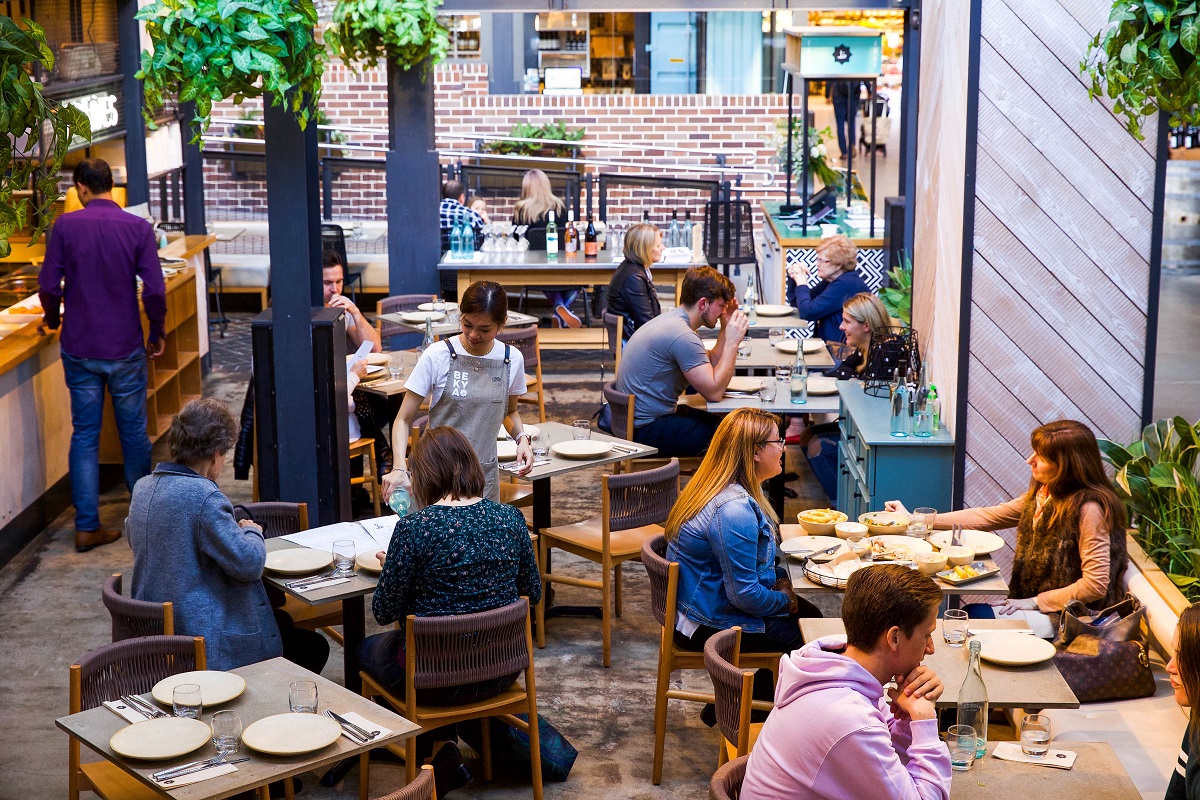 This is something a little bit different for Tramsheds: Egyptian food. Bekya is doing an Egyptian-Middle Eastern menu in a mezzanine-like area filled with greenery. They make their own flatbread, and you've got to try the koshari, which is a beautiful mess of lentils, rice, macaroni, chickpeas, tomato salsa and fried onions. It's delicious.

Open for: lunch and dinner.

What to eat: koshari.

Garçon is a new cafe from The Little Marionette team. It sits at the entrance so you can enter either through Tramsheds or without entering the venue proper, so it's your go-to for a takeaway or sit-in coffee — it has some really awesome amphitheatre-like cushioned seating arrangement around the coffee roaster. Best part is, they'll turn into a bar at night serving espresso martinis.

Open for: breakfast, lunch and dinner.

What to drink: espresso martini.
FLOUR EGGS WATER BY A TAVOLA
If you've been to A Tavola in either Darlinghurst or Bondi, you'll know what to expect here. But like the name suggests, the main focus at Tramsheds is pasta. They have a pretty epic pasta-making setup on display to everyone walking past, and you can both sit down for a bowl of the good stuff, or take it away to cook at home.
Open for
: lunch and dinner.
What to eat: eggplant and scarmorza-filled 'pilin' with butter and sage.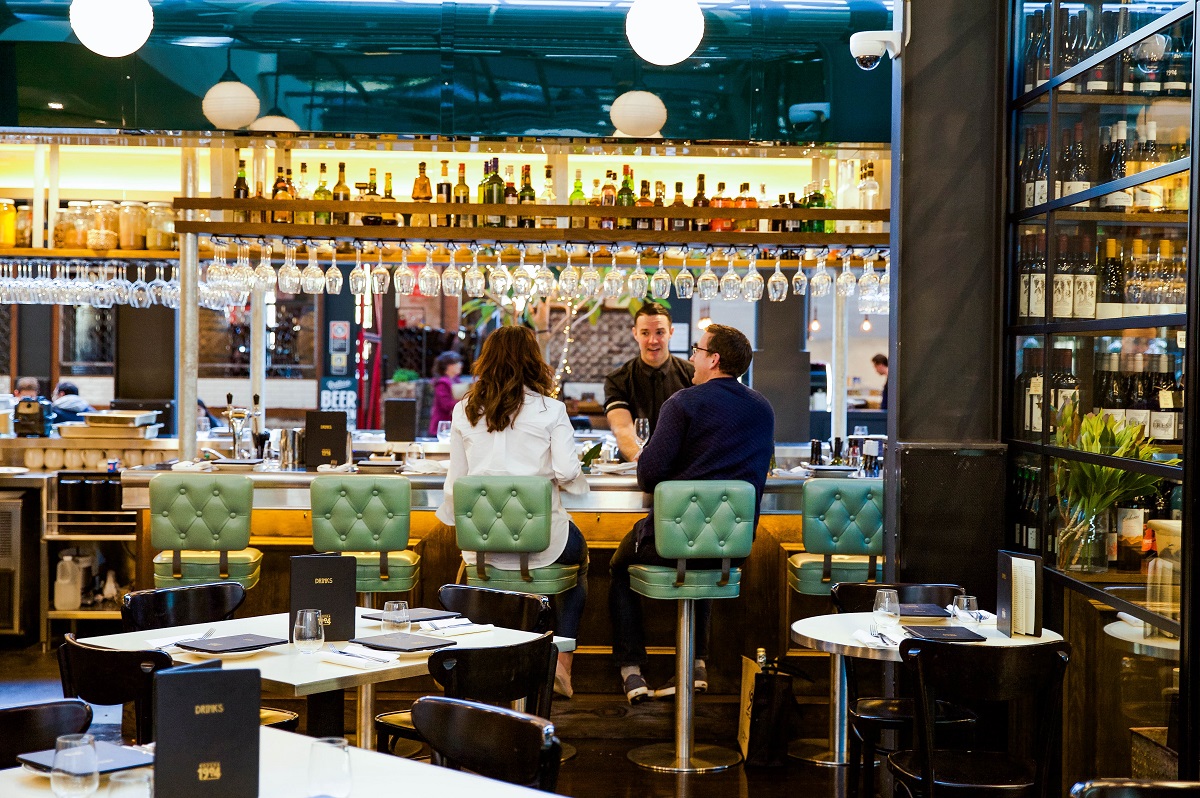 Bodega has some of the best seats at Tramsheds. We mean that quite literally — their custom-made stools that line the bar are really, really nice. This is an offshoot of Bodega in Surry Hills, and the teams from the restaurant and Porteño have created a tapas menu that's very well-suited to the whole Tramsheds vibe. Plus, there's a wine store.

Open for: lunch and dinner.

What to eat: escabeche of Spring Bay mussels.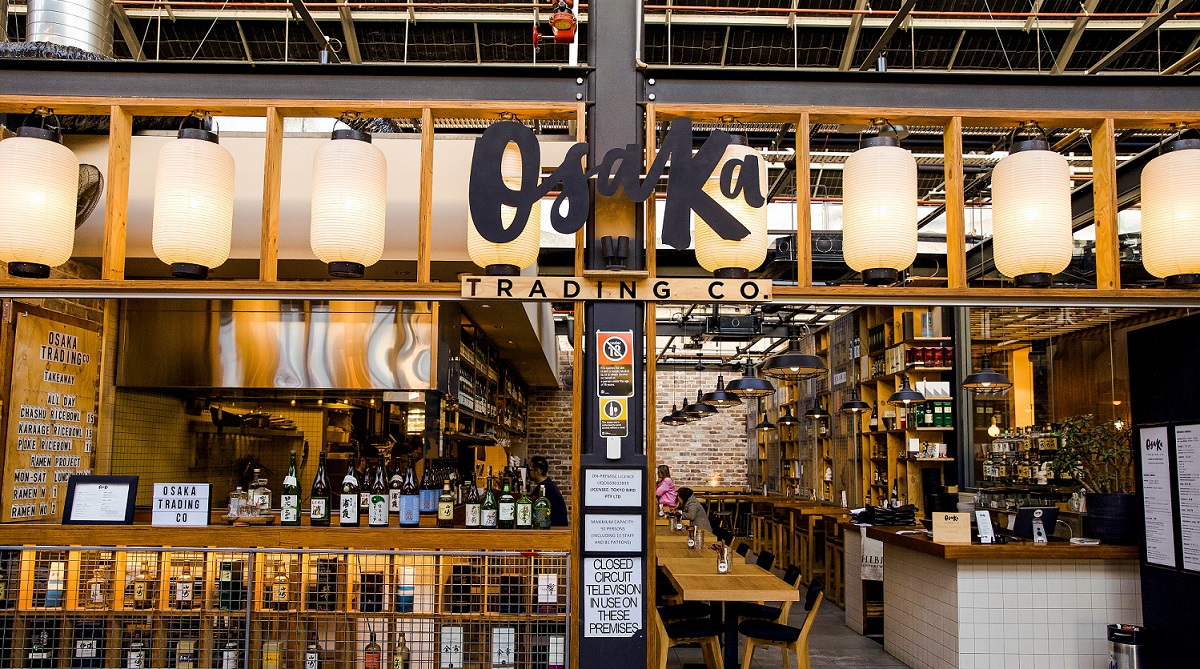 OSAKA TRADING CO.
This one comes from the Tokyo Bird team. Like their Darlo restaurant, Osaka is doing some killer Japanese cocktails and bar food. They're serving up a potentially life-changing scallop with sweet soy butter and a really, really good gin yuzu cocktail with honey.
Open for
: lunch and dinner.
What to eat: grilled Hokkaido scallop with sweet soy butter.
FISH & CO.

Tramsheds' very own fish and chippie. All the fish here is wild-caught using sustainable fishing practices, and you can eat in take away or buy your own fish to cook at home. Definitely get the beer-battered fish with the rosemary chips.

Open for: lunch and dinner.

What to eat: fish and chips (duh).
GELATO MESSINA

Nothing new here, folks — just another notch in Messina's Sydney domination belt. They'll do all the regular scoops as well as cakes.

Open for: lunch and dinner.

What to eat: you already know.


This is Mama's Buoi's third Sydney outlet (they've got restaurants in Surry Hills and Crows Nest) and this one is doing pretty much the same thing. They'll be serving up casual Vietnamese food and Asian-inspired cocktails.

Open for: breakfast, lunch and dinner.

What to eat: pulled duck pancake with pineapple.