Supermarket
Baking with Kids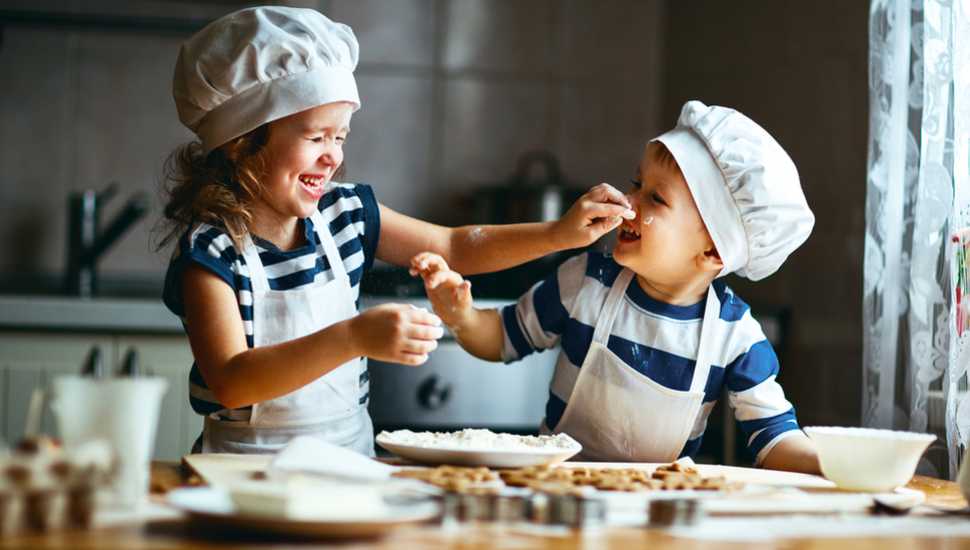 Recipe ideas to bake with the kids


Few things make kids as happy as helping out in the kitchen. The combination of your undivided attention, the alchemy of baking and the aroma of oven-fresh treats make this a magical activity to indulge in over the cooler months.
The key to success is to put aside perfectionism, take your child grocery shopping and choose easy recipes. Shop for the freshest ingredients at Supamart Tramsheds and just enjoy the ride.
Here are four ideas that fit the bill…
Cheat's pizza scrolls
This is a great way to use up leftover puff pastry sheets from the freezer. Spread a sheet of thawed pastry with tomato passata and sprinkle over cheese and diced ham – or use pesto and cheese, Vegemite and cheese, or let the kids get creative with their own toppings. Roll up pastry tightly, then slice into discs. Lay out discs on a lined oven tray, brush with egg wash and bake at 180ºC for 15 minutes or until golden.
Easy apple turnovers
Another great way to use up leftover pastry. For the filling, stew peeled and chopped apples with a splash of water and a little sugar and cinnamon (to taste) until apple pieces are soft but still holding their shape. Cut sheets of puff pastry into quarters and drop apple mixture in the middle of each square. Fold over to form a triangle, seal the edges with egg wash and crimp with a fork. Bake on a lined oven tray at 180ºC for about 15-20 minutes, or until golden. (You can also try different filling options: half apple and half plum, for example, or add dried apricots or sultanas. Let the kids take the lead.)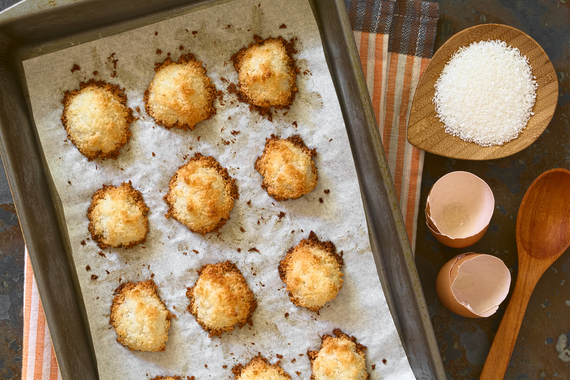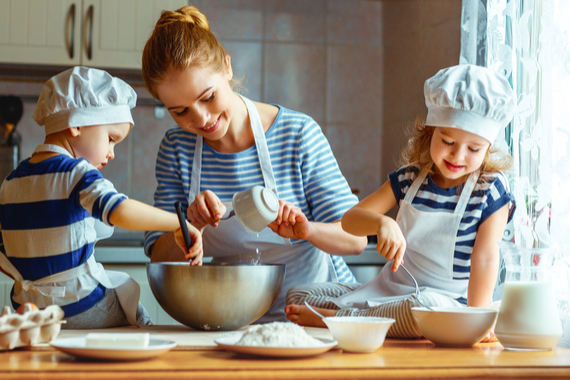 Coconut macaroons
Not to be confused with the devilishly difficult macarons, macaroons are an easy and delicious treat that can be whipped up in a flash. In a bowl, use an electric beater to whip 3 egg whites to soft peaks. Beat in 1½ cups of caster sugar until glossy, then gently fold in the same amount of shredded coconut and a teaspoon of vanilla. Scoop small mounds onto a lined oven tray. Bake on a lined oven tray at 180ºC for 15 minutes or until slightly golden, then place on wire racks to cool – if the kids can wait that long!
Jam drops
These look spectacular when done well, but are almost as good a little messy – jam oozing over the sides just means more sticky caramelised deliciousness! In a bowl, whisk together 1 egg, 90g of melted butter, 1/3 cup of maple syrup and a teaspoon of vanilla. Stir in 1 tsp of baking powder and 2 cups of flour (wholemeal or spelt will make these fractionally healthier). With wet hands, roll tablespoons of mixtures into balls. Get the kids to push their thumbs into the middle of each to make a well, then spoon in whatever jam you like. Bake on a lined oven tray at 180ºC for 15 minutes or until golden.