Naked Foods Organic Health Foods at Tramsheds offers one of Australia's most comprehensive ranges of bulk natural and organic food to fit your healthy lifestyle. Their products are provided in bulk so that you can purchase a small amount to try a new recipe, or in large quantities for weekly meal prep.


Naked Foods product range is diverse across all areas of bulk dried food, honey and oils. Try their seed mix as a salad topper, or bring a container of dried fruits to work as a slow-burning, energizing snack. They provide paper bags of all sizes to suit all purchases, but feel free to bring in your own containers, fill them up in store and they can go straight into your cupboard at home.

Naked Foods Tramsheds is a welcoming environment with helpful staff who are available with nutritious advice and support.

Every Naked Foods store has a selection of nut butters made fresh on site. Come by today to try their 'Flavour of the Week'.

Click here to view a map of Tramsheds.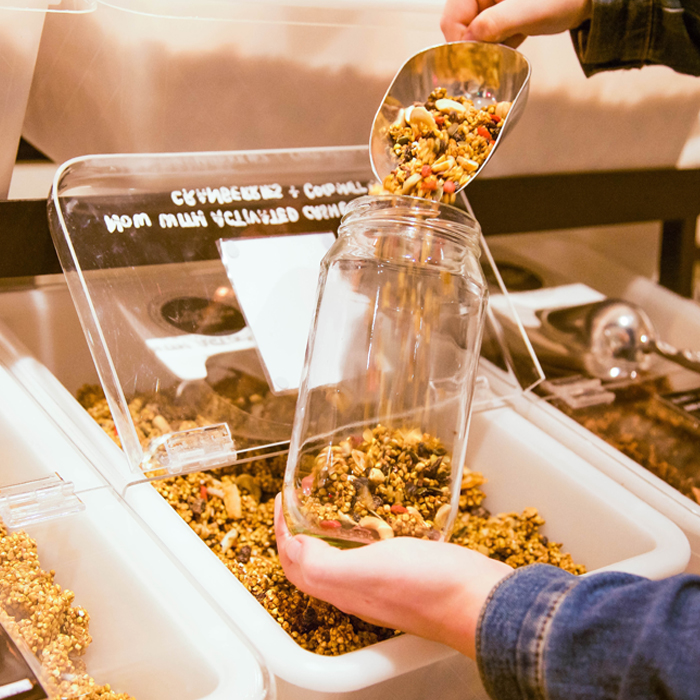 Naked Foods Trading Hours
Monday
10:30am - 6:00pm
Tuesday
10:30am - 6:00pm
Wednesday
10:30am - 6:00pm
Thursday
10:30am - 6:00pm
Friday
10:30am - 6:00pm
Saturday
10:30am - 6:00pm
Sunday
10:30am - 6:00pm
Anzac Day
1:00pm - 4:00pm