Food & Drink
Flour Eggs Water
Flour Eggs Water. Three simple ingredients which when combined can be transformed into one of life's simplest and most satisfying pleasures – pasta.

Come and be seduced by the simplicity and honesty of their changing menu. Flour Eggs Water Tramsheds works closely with their providers to deliver seasonally focused delicious food. They are all about celebrating the art and craft of fresh, hand-made and extruded pasta.

Let Flour Eggs Water introduce you to great "wine on tap". They have meticulously sourced organic, preservative free varietals from Italian and local NSW wine growers to bring you the very best these regions have to offer. Come and sit at the bar and be mesmerised with the theatre as it all comes together in their open kitchen or watch our Pastaio, dedicated to his craft take part in the daily ritual of making fresh pasta.

Share these moments either with them "in house" at their communal table or "takeaway" for you to enjoy at home.

This is relaxed simple dining at its best. Your place, our place. Flour Eggs Water by A Tavola is taking it back to where it all began. This will be your go-to place for slow prepared pasta for fast-paced lives.


Note: Fresh Pasta is available for purchase all day.
Click here to view a map of Tramsheds.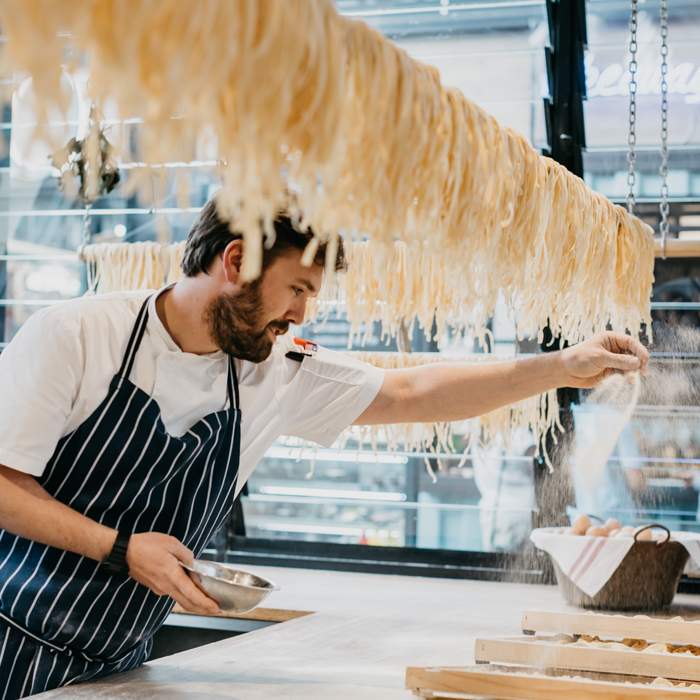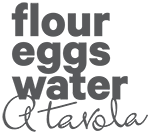 Flour Eggs Water Trading Hours
Monday
closed
Tuesday
closed
Wednesday
restaurant 12:00pm-3:00pm and 5:30pm - late | at home cabinet 12:00pm - 7:00pm
Thursday
restaurant 12:00pm-3:00pm and 5:30pm - late | at home cabinet 12:00PM - 7:00PM
Friday
restaurant 12:00pm-3:00pm and 5:30pm - late | At home cabinet 12:00PM -7:00PM
Saturday
restaurant 12:00pm - 3:00pm and 5:30pm - late | at home cabinet 12:00PM - 7:00PM
Sunday
restaurant 12:00pm - 3:00pm and 5:30pm - late | at home cabinet 12:00PM - 7:00PM