We Deliver - order via Deliveroo, Uber Eats, Menulog or DoorDash
Pick Up Available - Order in store
Fish & Co. is a sustainable seafood eatery, takeaway and retail shop offering wild caught, sustainable and traceable seafood. We define sustainable seafood as wild caught seafood that has been caught with minimal impact on the marine environment and will be available for future generations.

Our seafood is sourced only from fishermen and fisheries that are 100% committed to sustainable fishing practices. To make informed seafood choices people need to know exactly what they are eating, where it came from and how it was caught. We provide this information and assurance that the seafood on your plate has been responsibly harvested and is exactly that species.

At the core, Fish & Co. is a sustainably driven restaurant advocating and creating awareness not only about sustainable seafood but general food provenance. We source food with a story for it's high quality and ethics. Our food and ingredients are chosen for their traceability, buying direct from fisherman, small scale producers and food artisans wherever possible because of the close relationships and trust that it creates.

For too long we have accepted food without a story and there are some really great stories that should be told. It is our sustainable partners that make it possible for us to deliver a delicious sustainable experience here at Fish & Co. Sustainable seafood made easy!
VIEW FISH & CO. TAKEAWAY MENU

VIEW FISH & CO. MENU
Click here to view a map of Tramsheds.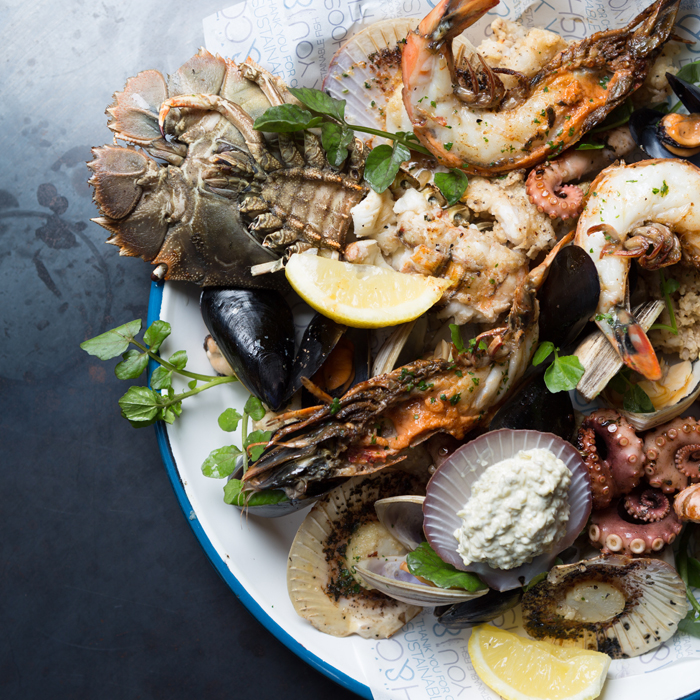 Fish and Co Trading Hours
Monday
11:30am - 10:00pm
Tuesday
11:30am - 10:00pm
Wednesday
11:30am - 10:00pm
Thursday
11:30am - 10:00pm
Friday
11:30am - 10:00pm
Saturday
11:30am - 10:00pm
Sunday
11:30am - 10:00pm