Food & Drink
Belles Hot Chicken - Open for Takeaway & Delivery Only
Belles Hot Chicken was born of two of Morgan Mc Glone's passions: natural wine and Nashville Hot Chicken. The former was ignited as a young chef in France, and he has spent years fostering relationships with natural wine producers and importers. The latter was forged after his time as chef de cuisine at Husk (Nashville, Charleston), where Nashville Hot Chicken is a beloved staple.

Belles Hot Chicken has an intense signature crunch, coating the most succulent meat. Take your pick from tenders, wings or their drumsticks, and choose from the lightly seasoned 'southern' all the way up to our tear-jerking 'Sex Panther'. Their sandwiches and sides hail from Southern traditions and are guaranteed to be delicious every time. Get your spice fix at Belles Hot Chicken Tramsheds and quell the fire with a glass of natural wine to a hip-hop heavy soundtrack on vinyl.
Belles Hot Chicken Tramsheds also offer food delivery through Uber Eats.
Click here to view a map of Tramsheds.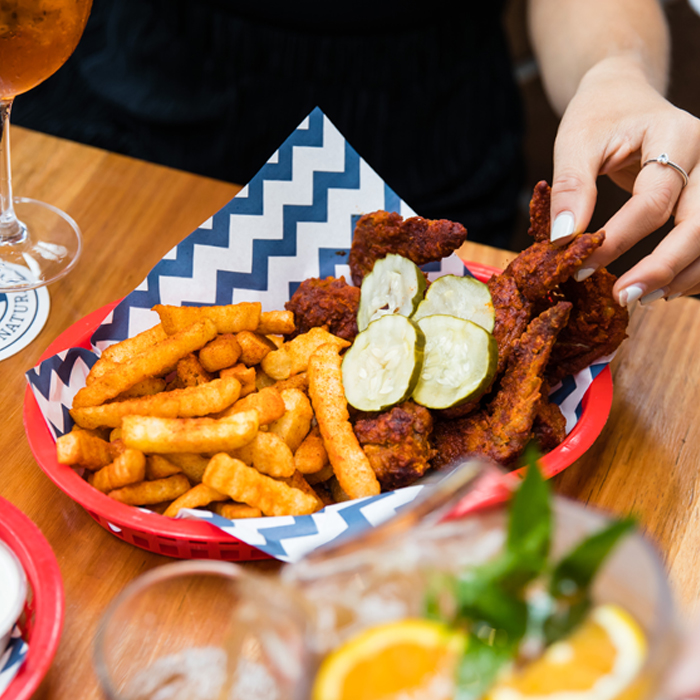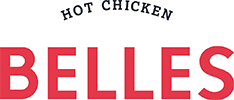 Belles Hot Chicken Trading Hours
Monday
11:30am - 9:00pm
Tuesday
11:30am - 9:00pm
Wednesday
11:30am - 9:00pm
Thursday
11:30am - 9:00pm
Friday
11:30am - 9:00pm
Saturday
11:30am - 9:00pm
Sunday
11:30am - 9:00pm